Posted on
By Amy Nicklaus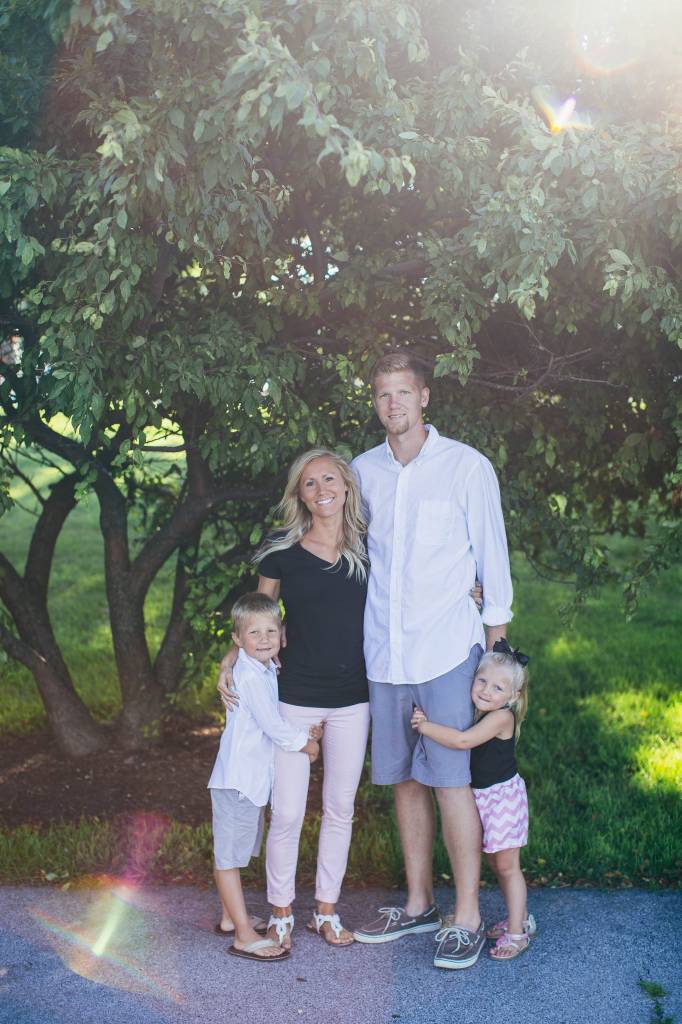 Hey There my name is Amy Nicklaus and I am a Jesus follower, Wife, Mom of 2 and business owner of Rustic Roots! Yes I know that is a full plate but if you have ever seen the saying that reads "If you think my hands are full you should see my heart". That is exactly how I feel! I love the crazy busy life we lead and am so blessed to have my husband and kids on board with every new adventure! I want to share with you a little about myself and my family.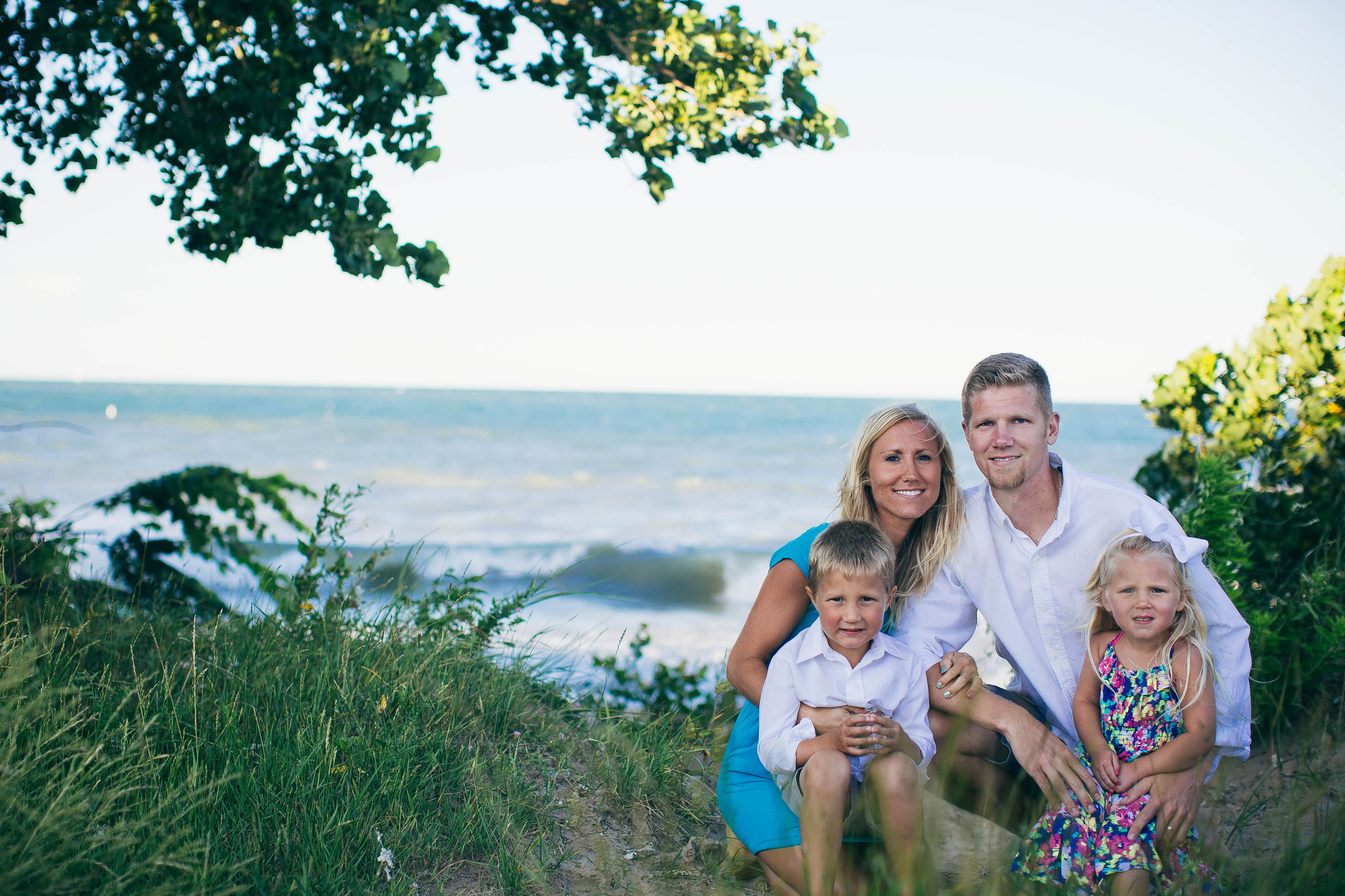 Meeting the Mrs.
I was born & raised in Dixon, IL to Ben & Robin Kibble. My Dad is a truck driver & Mom a housewife who also homeschooled 3 of their 5 kids. I was #3 of 5 which makes me the "Middle" child! Yes I do believe all of the middle child stigma but trust me I made it hard for anyone to forget about me! I spent my days building forts, playing at the creek, building racecars out of cardboard boxes, planning parties and organizing performances with the neighborhood kids. Lets just say it doesn't surprise my parents at all with what my occupation is now. I started working at Arthur's Garden Deli when I was 15. I loved working in the food/customer service industry and worked my way up to a manager position by the time I was 17. I worked for Arthur's a total of 10 years leaving a time or two when life would take me in a different direction. My 2nd Job was with Heartland Dental Care where I started as a dental assistant and quickly worked my way up to a practice administration position. I worked in 4 different offices in 4 towns and loved every minute of working for an amazing company. A lot of the business skills I have to this day I learned from them and the push they have on excellent customer service. I left Heartland when Brody was 9mos old to be able to stay home with him while working at Arthur's a couple nights a week. This was perfect for me because it still gave me a chance to get out to socialize and use the very particular skill set God blessed me with. I am outgoing to the core. I thrive on having people around me who inspire and challenge me. I am a go-getter and if I want something done I can usually make it happen. These qualities I possess now help me run a very successful business but as a kid they were qualities that could have been very overwhelming for a parent.. Sorry Mom & Dad! I was non-stop. I know the pain because I now have a child just like me! One of my favorite things to do is host parties. I love entertaining and welcoming people into our home. I don't get worried or upset about messes and love it when people feel they can just relax and enjoy themselves! Anyways enough about me…
Meeting the Mr.
Seth was born in Morrison, IL to Brett & Julie Nicklaus but he was also raised in Dixon, IL while spending a few years of his early childhood living in South Dakota. Brett owns his own financial planning company (Trinity Financial) and Julie is also a housewife. Seth loved anything sports and even wanted to be a professional bowler as a kid (yes I still tease him about that). He is the oldest of 3 kids and my opinion is he is an awesome big brother! He spent his days playing basketball, golf, 4-wheeling & hanging out with friends. He is competitive to a fault and hates losing more than anything else. But trust me his eagerness to succeed is what I love most about him! In high school he was team captain on the basketball team and lead his team in points and assists. Still to this day I love watching this guy play basketball. After High school he went to play basketball at Sauk Valley Community College for 2 years. After we got married in July of 2007 He started at Elmhurst College. He went to school there until he transferred to Northern IL University where he received his bachelors degree in Physical Education. Seth Worked at the Walmart Distribution Center on the weekends all while going to school and student teaching to provide for our family. He is the absolute best Dad to our babies. As a mom I sometimes felt like I wasn't doing my job because Seth would always go above and beyond as a Dad. Getting up in the middle of the night without asking him, taking the kids anywhere and everywhere with him. He was the Dad on the golf course with a car seat carrier in the golf cart until they got old enough to start playing along with him. During the summer you can find him out shooting hoops with the kids or at the golf course working on their putting skills. He was blessed with more patience than anyone else I know! Which is how he can teach K-12 PE at our local private school that our kids attend. He also teaches a 6th grade math class and high school health. All while coaching 2 basketball teams and helping me with tasks at Rustic Roots! He was blessed with so many amazing talents and abilities that I didn't always appreciate. Thankfully God is growing both of us into appreciating each other more fully!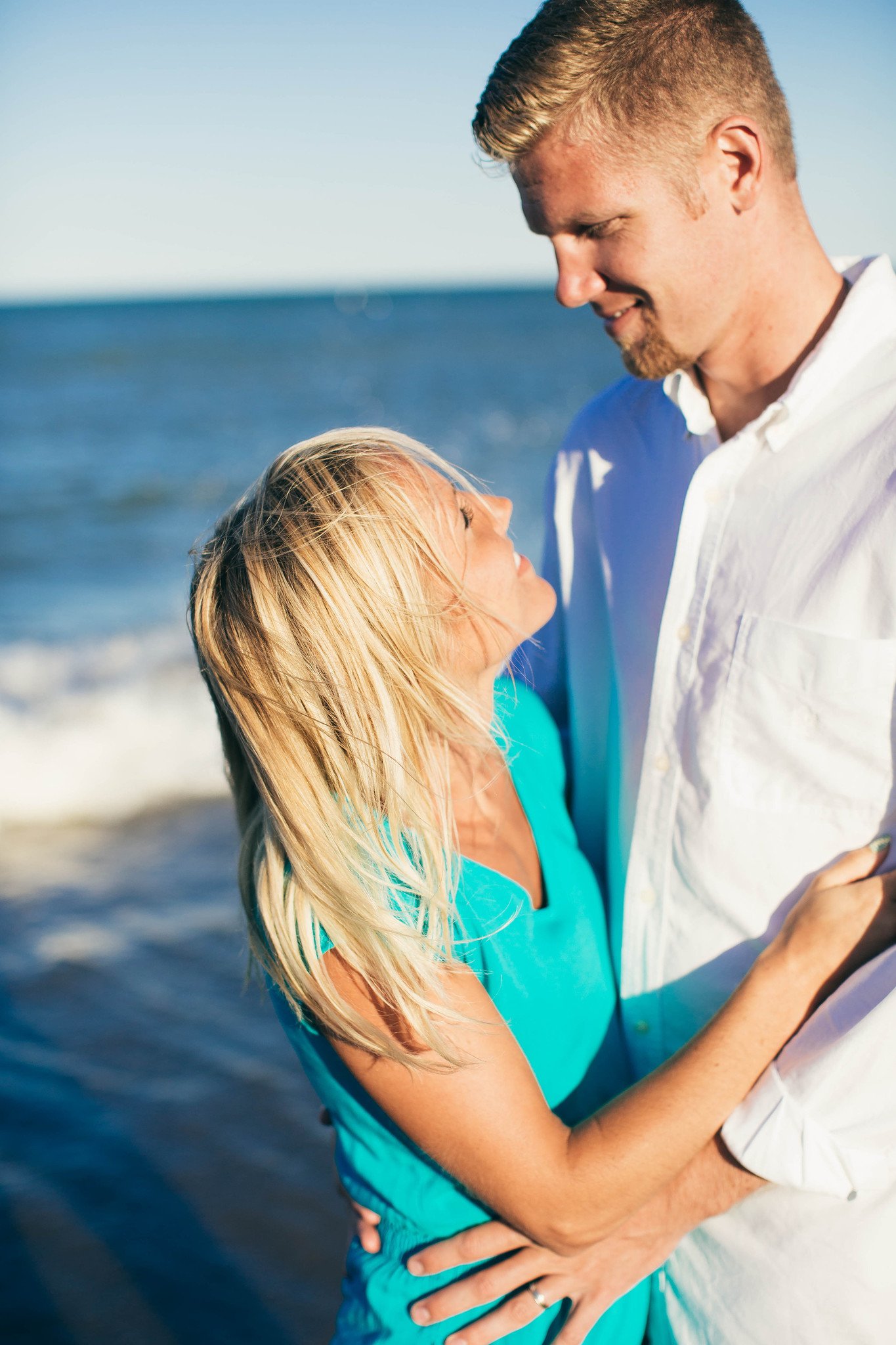 Our Love Story:
Seth & I first met when I was 12 years old at a basketball camp he was helping at. Let's just say it wasn't love at first sight for me. He wrote me a love letter that I still have to this day but his big ego deterred me from "liking" him. Even though we grew up in a small town our lives were very different so we didn't run into each other much but at 15 we saw each other at the local carnival and you could say the rest is history. It was definitely his good looks that first attracted me but then it was his love of life and laid back personality that kept me interested. Seth was the fun guy & always up for an adventure! We dated off & on throughout high school. Finally getting serious around his senior year. After he graduated High School he decided to stay and play basketball at a local college. We got engaged his freshman year (2005) and were married the summer after he graduated in 2007 we were 20 & 21. After getting married we moved to Elmhurst, IL where Seth attended Elmhurst College and I continued working for Dental offices in the area. We loved living in Chicago but 9 mos after the move we found out we were pregnant with Brody. We knew we wanted to be around family and so we moved back home. To say our Story is all love and roses would not be true. We struggled A LOT! 2 selfish individuals coming together can make a marriage very difficult! However, our love story is one of hard work, compromise, grace, forgiveness and Love. We have come a long way in almost 11 years and there is something so rewarding about sticking it out during the hard times to see God's blessings in the good. I can honestly say I love him more now than I ever thought I would or have! He is my Best friend and biggest supporter. I truly believe that we go through hard times to gain the skills we need for future plans God has for us!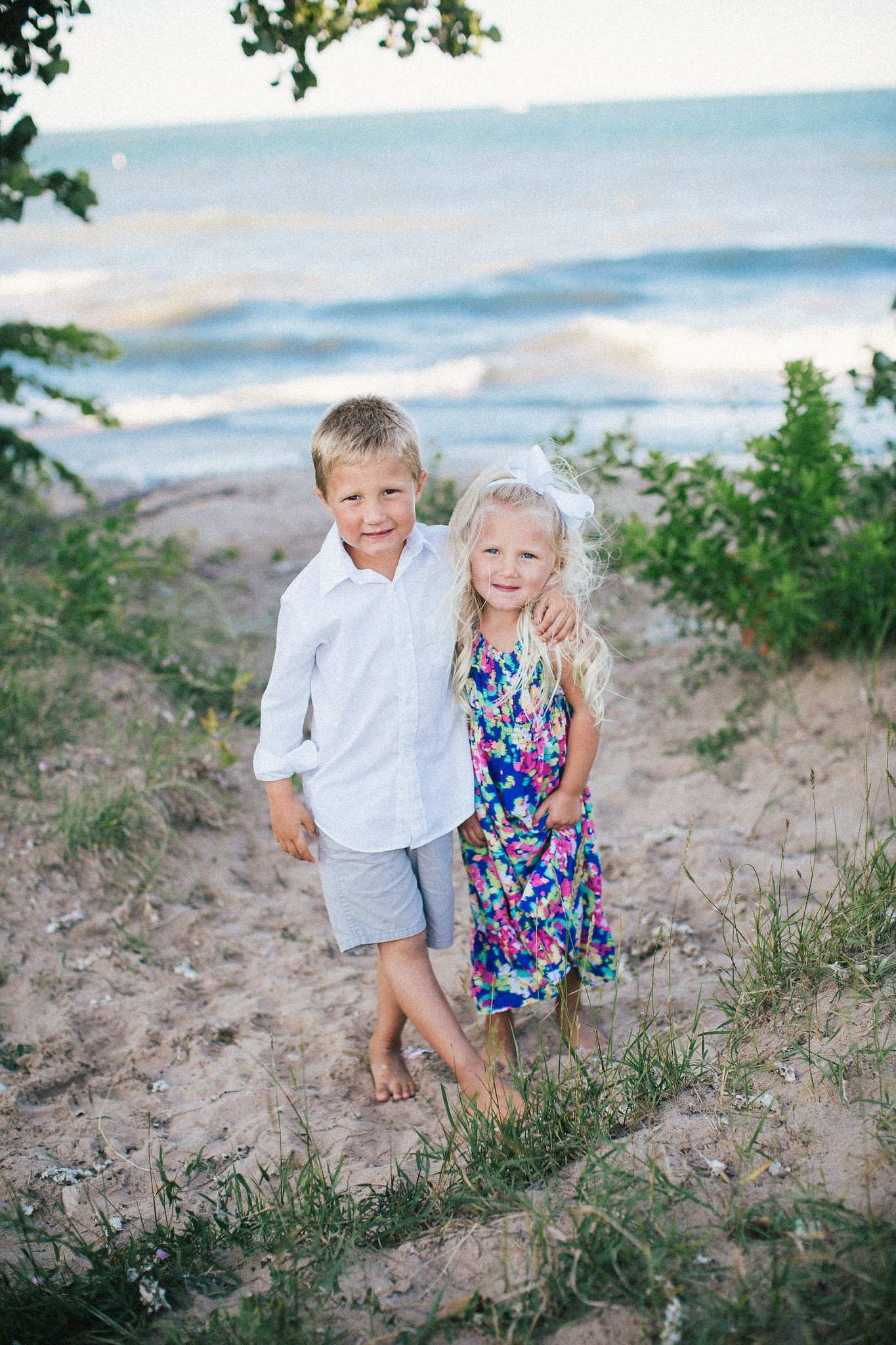 The Kiddos:
Brody is 9 and loves basketball, golf and video games. He is my cuddler and sweet, sweet mamas boy. He is my emotional one (more like his Dad) he hates letting anyone down and is always the first one to lift you up. He always makes sure to give me compliments about dinner and when he thinks I look pretty (I'm telling you hes gonna be a good catch). His dreams are to be in the NBA, Play video games or open a DICKS sporting goods. Seriously I couldn't make that up. This kid understands more about the game of basketball than most grown men. Brody has been by his Dads side since day 1 and doing everything his Dad does. It brings me so much Joy watching them. Emma is 7 and is my mini me. She loves to dance, sing, do gymnastics and make messes while doing anything and everything creative. She wants to work at Rustic Roots someday and makes sure to tell everyone about it. She is my heart and soul. My fun-loving - energetic - hard working - sassy little thing! She will tell you exactly what is on her mind at any time and our most used line at home is "OH EMMA" because thats usually the only way to respond to her crazy ideas! Just like Seth my kids are my biggest supporter and I feel beyond blessed that they allow me to do something I love and even want to join in on the process. We are a family business which means a lot of times the kids will be hanging out at the shop or helping at the check-out counter. This does my mama heart good knowing I am instilling in them a work ethic and life skills for whatever they decide to pursue someday!
How it all began:
2014 Rustic Roots was started before it even had a name. It all began after Seth & I bought our "farmhouse" out in the country and began flipping it. I started making DIY décor for my own home and would post my pictures on facebook. People would comment and say "Hey I want one" or "can you make this". Because of my personality and love for hosting parties I started doing DIY workshops in my home where I would have friends come and I would show them how to make something whether it was a wreath or sign. It was really just my excuse to have a girls night but turned into something so much more! People started asking to come to the parties and before to long I was renting out a space to host them. Our biggest workshops would be between 30-40ppl over a 3 night period. Twice a year we would also do a "sale" in my in-laws garage where people lined up outside the door to come in & purchase handmade signs. We were really rocking! It was so fun being able to combine my love for socializing, hosting and crafting all in one! A year or so went by of hosting workshops and creating signs in my home and the business was growing to a point I had to choose between my full time job or jumping into Rustic Roots full time. I knew I couldn't stop doing what I loved so I went for it. I quit my job at Heartland and was making signs at home full time. In March I quit my full time job and by May 8th, 2016 I was having my opening weekend at a new storefront location on Galena Ave. It was a small space with only about 500 sq ft. Eventually the constant mess of crafting from home was weighing heavily on our family. It's tough when you're work is at home to let it sit while you go spend time with your family. It was a boundary I wasn't good at following through with. Espeically since I loved my work so much. Well thankfully by August of that same year we opened a new location which included 4,200 sq ft. enough space to hold all of my materials and allow me to move everything out of our home. Since then our business has been growing like crazy. We've added 7 employees, expanded to online and we are even getting ready to open a second location. GOD IS GOOD!!! We are excited about all the new adventures coming our way and hope you will follow along with our blog!